Careers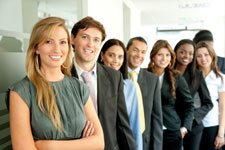 The multifamily market continues to be a rapidly growing portion of today's real estate industry. At Integrity Asset Management, we know that our people keep us ahead of the game. We offer growth and advancement opportunities to our associates, and we are committed to maintaining a work environment that attracts, retains, and rewards the best and brightest people in the multifamily industry.
At Integrity Asset Management:
Our employees feel appreciated.
Our employees know that their co-workers care about them as a person.
Our employees are part of a team.
Our employees are thanked for what they do.
Our employees have an opportunity to do their best work.
Our employees continue to grow and develop.
Integrity Asset Management is a great company because of the people who make up our team. We are always focused on improving our processes, enhancing our service, and adding value to the company, our clients, and, most importantly, our employees.
Apply Online